I love to give gifts.
Come Christmas, or birthdays, or any occasion I can, I want to give a gift that is thoughtful, where the recipient really knows that they're loved and that I thought about what they personally would like. We've all received disaster gifts I'm sure, but I never want anyone to look back and think about my gifts 'Really?! Did she really think that I would like that?!'
And, as a side note, I hate when people graciously accept a gift and then pop it into their bag and say 'Thanks so much, I'll open it later with my other gifts!' No! I spent hours picking out that gift! At least give me the pleasure of watching your reaction when you open it!
Yesterday I had the opportunity to celebrate with one of my most beautiful friends her 30th birthday. I had previously asked her what she would like for her birthday, to which her reply was 'a hug from you, you are enough'. Right... which begs the question, what do you get a girl who wants for nothing?
Well, I went shopping for the perfect gift. In a way, I prefer this type of shopping, where you have free reign. The person doesn't need anything at all, which means you can be frivolous and get them something that is merely beautiful for beautiful's sake.
Here's what I got my beautiful friend...
Box and ribbon from here
Can you tell I'm all about beautiful gift wrapping as well?
I got my beautiful friend this card:
I don't know if you can tell, but her favourite colour is aqua. I didn't officially know this until she opened her gift and told me, but I guess sometimes you just know what people's colours are!
Also, on a side note, I adore papercut designs.
Rob Ryan
is my current hero. Anyone know how I can learn this incredible art?
And inside the box was...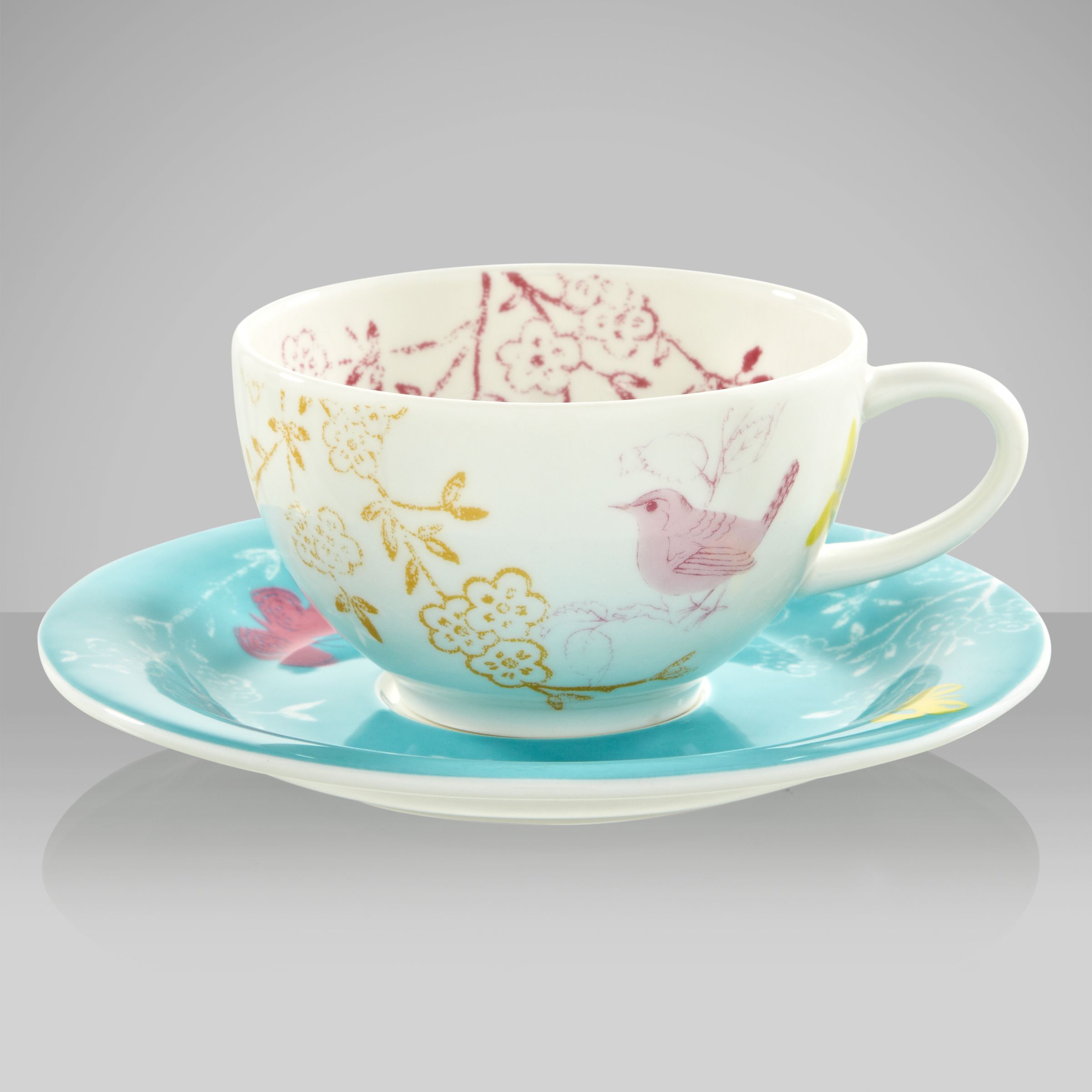 Portmeirion Dawn Chorus Teacup & Saucer from here
I wanted to get my friend something that represented everything that she is - beautiful, feminine, ladylike and elegant.
And you know what? She loved it!
What do you do to make your friends feel loved and valued? What about guys? What do you buy for them?