I am a huge stationery fan. Remember back in school, at the beginning of term when you got to buy a new pencil case? I was the one carting around the matching binder, pen, pencils, eraser and stickers! Then, when I started taking exams I so enjoyed creating colour coded revision cards, revision timetables and mind maps... whether I ever did any revision is a different matter!
Anyway, it has come to my attention that today is National Stationery Day, so I thought I'd do a quick round-up of my favourite paper goods on the web. And because I like to shop locally, they're all from amazing artists and crafters in my home town on London! Ready? Let's Go!
**WARNING: Reading beyond this point may cause damage to your bank balance!**
The meaning of my family name is 'Cherry' in German so I've always liked cherry motifs (don't like real cherries though - yuk!). I like the idea of sending cherry notes!
Everyone needs a little notebook to jot down their creative ideas, and this one will do nicely! Love the yellow (does yellow encourage creativity?)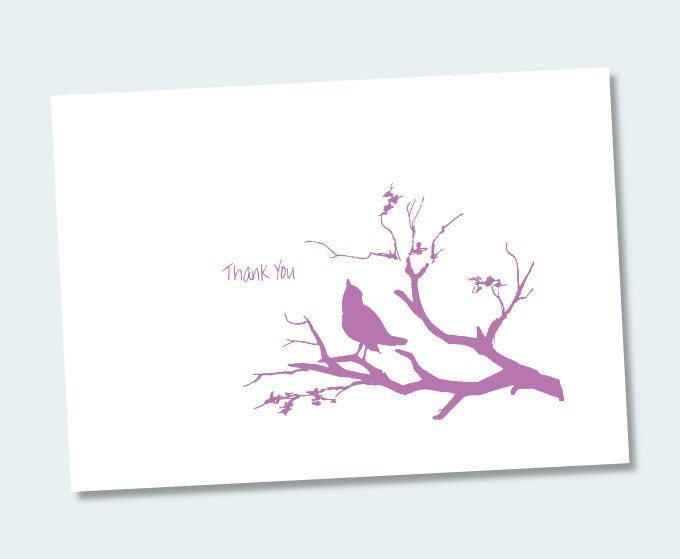 Printable Thank You Note Cards from lfhstudio
I'm not normally a fan of printables - I don't have a decent printer and am not that savvy when it comes to resizing etc etc so what should be really simple and quick seems like quite a stressful and daunting process! But for these designs I could be tempted! Lilac was the colour of my wedding and I would have loved to have sent these to our guests had I have seen them five years ago - although the advantage of printables is that you can choose your colours!
These are a little bit retro but I love the precision and simplicity of them. Makes me want to write some nice little notes to my friends for no reason!
And because I'm a writer I love retro typewriters. This is a card that I not only would love to send, but I'd love to receive as well! Just wish I had a real one!
Know of any other amazing stationery designers out there? Would love to see!